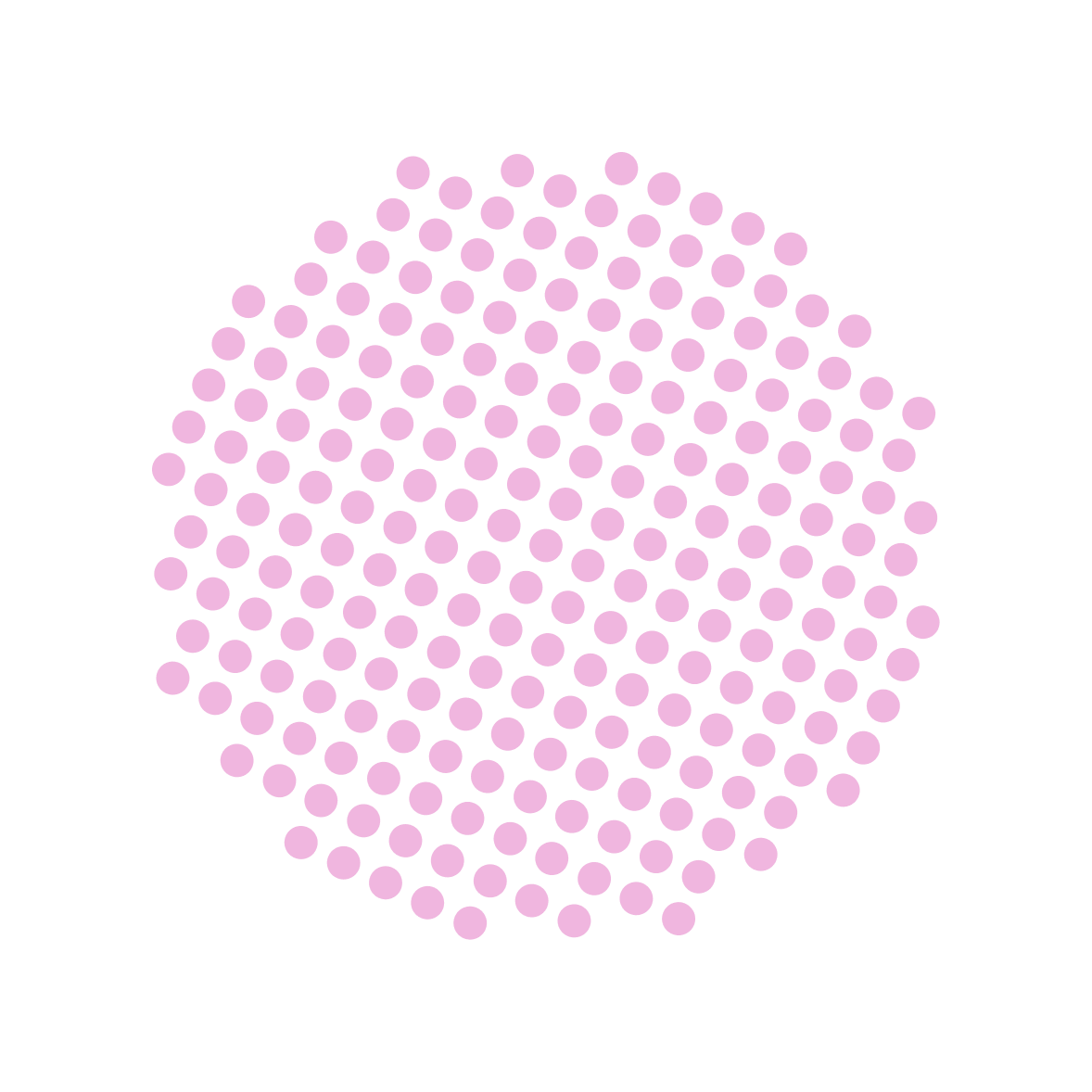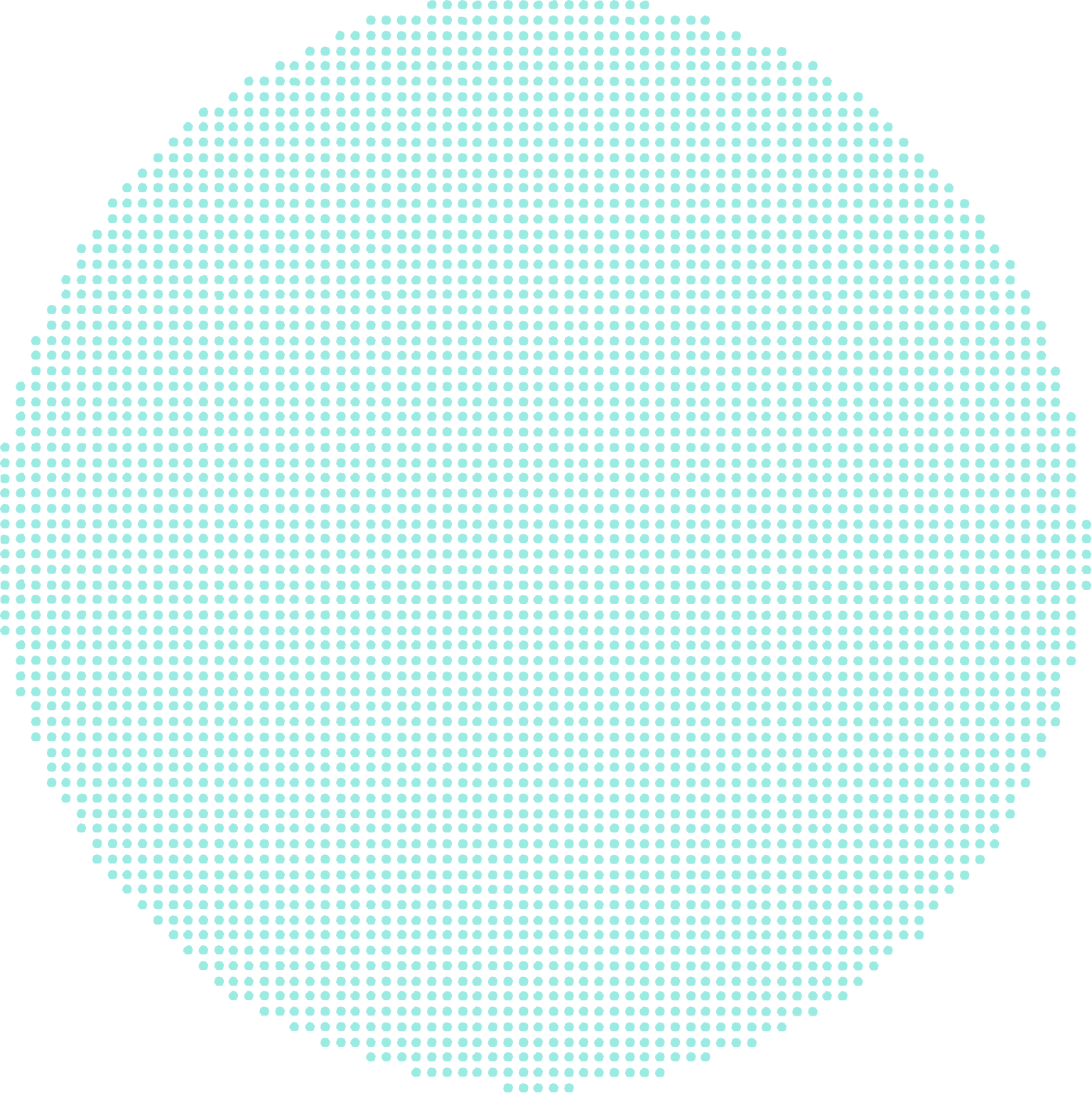 In our last edition of Paykel Insights we noted how consumers are letting brands know what they expect of them in the current global pandemic.  And brands are responding by pivoting their business structures and communications to service consumers appropriately within the constraints of COVID-19.
Some examples:
– Tesco: Some little helps for safe shopping https://www.youtube.com/watch?v=v_DaKh1_Y8I
– Guinness St Patrick's Day "Don't worry we'll march again" https://www.youtube.com/watch?v=GWVW5p62sO8
– LVMH has replaced perfume production with hand sanitizers
– Virgin Group and Tesla are producing ventilators
– Both Calm (sleep and meditation app) and Glo (online provider for yoga, pilates and meditation) have launched a list of free resources to encourage self-care at home
Considerations: Having a meaningful connection with consumers is not just about maintaining ad spend, it's also recognizing the key attributes being sought from brands:  emotional intelligence, authentic empathy and practicality.
Co-Viewing TV – delivering greater value
Highlighted in the most recent ThinkTV's Fact Sheet is the clear illustration of how TV has become a focus for family co- viewing during COVID-19 isolation.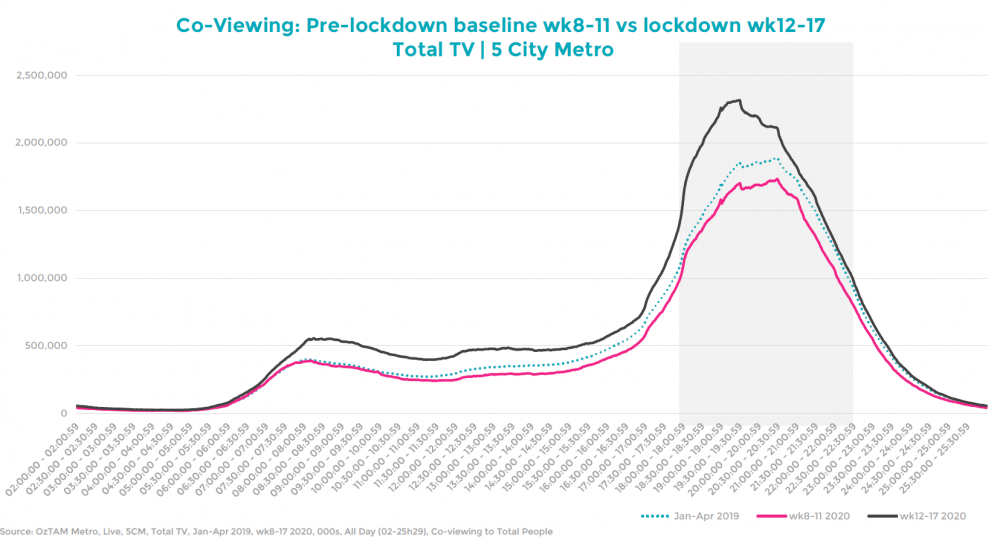 Programs like Lego Masters (70% of its viewing during lockdown has been in the company of others), MasterChef (65%), Gogglebox (63%) and movies including The Castle (62%) and Guardians of the Galaxy (60%) have given brands the chance to increase share of voice without actually spending an extra cent by speaking to multiple generations at once.
Analysis of advertising spend patterns during the 2008 recession found brands that maintained or increased advertising investment, relative to competitors, were the ones to gain market share during and following the downturn.  Kantar's recent simulation modelling also illustrates that "keeping the lights on significantly aids in the recovery phase as it supports brand saliency and reinforces brand strengths"
Considerations: In a time of increased co-viewing within the family home, there is opportunity to drive your TV investment further as networks are at the negotiating table to partner with brands.
Online media consumption continues to increase in lockdown
There has been a strong increase in user activity on the Facebook platform and Messenger. The number of daily active users rose 4.6% from the previous quarter (to 1.7bn) while monthly active users rose 4.2% (to 2.6bn). These growth rates are the highest since 2016.
Across all of its platforms, Facebook also announced that over 800m daily active users are engaging with livestreams each day, seeing advertising impressions rising 39% in Q1 2020 (WARC Data April 2020)
Brands continue to cut their advertising investment in the face of sales declines across the year ahead.  Ascertaining how long to 'go dark' with advertising remains a continuing key decision for marketers. And as e-commerce is now vital for meeting consumer demand, online brand placement is now more critical than ever before.  Research from Criteo suggests that 52% of shoppers will purchase more online as a consequence of adjusting purchasing during the COVID-19 pandemic.
According to Kantar's latest COVID-19 Barometer online consumption has grown significantly in lockdown amongst younger audiences, with online video seeing the greatest increase:  72% of GenZ and 69% of Millennials saying they use it more (vs 52% overall)
– YouTube has now seen the greatest increase across all online platforms, with 71% of GenZ and 65% of Millennials using the channel more
– TikTok is also gaining momentum, with usage up by a third (33%) among GenZ and 27% among Millennials
– Over two thirds (68%) of the 18-34 age group are spending more time on social channels. Instagram is the channel that has seen the greatest gains among young adults 63% of GenZ and 49% of Millennials say they are using it more, possibly tapping into video and live streaming activities
GlobalWebIndex data suggests 15% of recently surveyed internet users expect to continue spending more time using social media post-pandemic. TheNextWeb has noted that ad engagement on social media has increased at the same time as the cost of digital advertising has decreased.
Considerations: If your brand's social presence has been limited so far, and you are looking to particularly connect with younger audiences, now is the time to build and/or extend your social brand content to drive more meaningful connection.
Print Media suffering closures
While the media agency-funded ad spend market dropped 10.6% in March, newspaper bookings soared by 30.2% in response to COVID-19, according to the latest Standard Media Index (SMI) figures. Newspaper bookings were the strongest of any medium for the month, but the extent of the current crisis impact on ad spend and budgets is yet to be realized.
In March Nine suspended printing of non-weekly magazines and some lift outs ceased.  Boss, Sophisticated Traveller, Luxury, Good Food Magazine and Executive Style have all been suspended, although their content will appear elsewhere within Nine's titles, and the Traveller lift out, Domain magazine and The Shortlist/EG guides have all been suspended.
News Corp Australia suspended printing of 60 community titles in April citing rapid decline in advertising revenues due to COVID-19 related restrictions. Bauer Media also announced its decision in the first week of May to suspend printing of certain titles (yet to be confirmed), despite its recent acquisition of Seven West Pacific Magazines.
News publishers are focusing on their digital products and re-jigging them to allow more accessibility for newsrooms to provide up-to-the-minute COVID-19 information.  According to Nielsen's Digital Content Ratings March report, the top ten news sites saw an average increase of 57% during March 2020, when compared to February 2020.
Paykel Media's research team are available for further information.  Contact us today. Join our mailing list
Get the latest advertising tips, insights & be in-the-know with our e-newsletter Lens.